What is PPE Certification?
PPE (Personal Protective Equipment) Certification is a process that provides assurance to employers and employees that PPE has been independently tested and meets the required standard. PPE must be certified in order to be legally sold in the Philippines. The PPE Certification Scheme is managed by the Safety, Health and Environment (SHE) Division of the Department of Labor and Employment (DOLE). PPE Certification is granted to PPE manufacturers, importers and/or distributors who have satisfied the requirements of the scheme.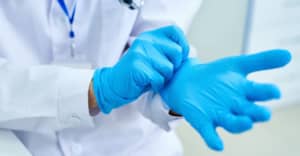 Importance of PPE Certification in Philippines
PPE, or personal protective equipment, is any type of gear or clothing worn to protect an individual from potential hazards. PPE certification is a designation that ensures the quality and safety of PPE products. It is important for workers to be certified in the use of PPE, as this will help ensure their safety while working. Companies that have PPE certification in Philippines ensure that their employees are properly trained in the use of PPE and are using the correct type of equipment for their job.
The Benefits of PPE Certification in Philippines
PPE certification can help an organization to identify and mitigate potential safety hazards.
Certification can ensure that all employees are using personal protective equipment correctly.
Certified organizations are better able to comply with health and safety regulations.
Certification can improve communication and cooperation among employees.
Certification can help to build a culture of safety within an organization.
Certified organizations may be more attractive to potential employees.
Which Organizations Should Apply?
Any organization that uses PPE products in their work environment can apply for PPE certification in Philippines. Some of the most common types of organizations that should apply for PPE certification include:
Manufacturing companies
Retail stores
Wholesale distributors
Workplaces using PPE products
Audit Procedure of PPE Certification in Philippines
Apply for PPE Certification in Philippines through IAS
After receiving your application, our certification audit team will contact you to go over all of the necessary paperwork with you before examining them.
If any problems are discovered during the certification process, the organization must correct them in order to continue.
After the organization's PPE standards have been fully met, it will be given PPE certification.
You can also visit the Product Certification Procedure to know about the certification process in detail.
Achieve PPE Certificate in Philippines Through IAS
If you want to get a PPE certificate in Philippines for your organization, IAS is your best bet since it is one of the most well-known certification bodies in the country and has assisted a number of significant clients in obtaining a variety of product certifications.
Contact us to learn more about the PPE certification in the Philippines and auditing processes that are unique to your company!