What is ISO 45001 Certification?
ISO 45001 is an international standard for occupational health and safety (OH&S), published by the International Organization for Standardization (ISO). An ISO 45001 certification is validation that proves an organization has implemented a comprehensive OHSMS that meets the requirements of the standard. It also demonstrates the organization's commitment to safety and shows that they are taking steps to protect their employees' health and safety.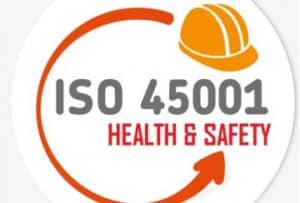 Why ISO 45001 Certification in Philippines?
ISO 45001 certification is important for organizations because it provides a framework for creating a safer work environment. It also helps to improve communication and collaboration between different departments within an organization. Businesses having an ISO 45001 certification in Philippines can show their customers and clients that they are serious about protecting their employees' safety.
How Can ISO 45001 Certification Benefit Organizations?
There are a number of benefits that organizations can reap from ISO 45001 certification. Some of these benefits include:
Optimized safety performance
Reduced injury and illness rates
Accident-related costs are reduced.
Enhanced communication and collaboration between departments
Improved customer and client confidence
Which Organizations Can Apply?
ISO 45001 certification is available for any type of organization, regardless of size or industry. Whether you are a small business or a multinational corporation, ISO 45001 certification can help your organization improve its safety performance and show your commitment to employee safety. Some examples include:
Manufacturing
Construction
Transportation and logistics
Hospitality and tourism
How to Get ISO 45001 Certified in Philippines?
The certification process has 2 auditing stages, which include:
1] Stage 1 Audit (Preliminary audit) – The first stage in a Certification audit is to determine whether an organization is prepared for Stage 2 (a Certification audit). It begins with a thorough knowledge of the company's rules, procedures, goals, and risks. On-site auditing is used to see whether the management system has fulfilled the requirements by examining documents and interviews with workers.
2] Stage 2 Audit (Certification Audit) – At the conclusion of the ISO 45001 certification procedure, an organization's entire management system is examined and audited to verify that it meets the ISO 45001 requirements. The amount of time it takes a business to go through stage 2 of the ISO 45001 audit is determined by its size, the number of facilities it has, and activities performed by them.
After the successful completion of these two audit phases. The ISO 45001 certification will be issued.
Get ISO 45001 Certified in Philippines Through IAS
If you wish to get an ISO 45001 certificate in the Philippines for your company, IAS is the best option. We are a UQAS-accredited certification body with over 15 years of expertise assisting businesses in obtaining ISO certification, and we can help you succeed. We provide a number of management system certifications and product certifications to our valued clients all around the world.
Kindly contact us to have a free discussion about ISO 45001 certification in Philippines for your organization! Request a quote now!
Just Ask, Get Answers
Your questions and comments are important to us. Just reach us through phone or email, we got everything covered for your needs.