What is ISO 27001 Certification?
ISO 27001 Certification is a renowned acknowledgment that demonstrates an organization's dedication to protecting its information assets. ISO 27001 certification also aids businesses in safeguarding their clients' data. The ISO 27001 qualification is based on an international standard, ISO 27001, which specifies the requirements for an information security management system (ISMS).
An organization can earn ISO 27001 certification by demonstrating that it has implemented a suitable ISMS.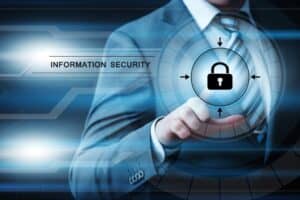 Why Get ISO 27001 Certificate?
Organizations that implement ISO 27001 receive guidance on how to protect their data from unauthorized access, alteration, or destruction. This standard also helps organizations to manage and mitigate risks related to information security. Implementing ISO 27001 can help an organization to improve its cyber security defenses, which is more important than ever given the increasing number of cyber-attacks.
How Can ISO 27001 Certification in Philippines Benefit Organizations?
There are many benefits that organizations can enjoy when they achieve ISO 27001 certification in Philippines. Some of these benefits include:
Improved cyber security posture
It lowers the risk of data breaches and other information security incidents
Increased customer confidence in the organization's ability to protect their data
Enhanced credibility and trust with customers, partners, and suppliers
Competitive advantage in the marketplace
Access to the latest best practices in information security.
Which Organizations Should Apply?
Any organization that wants to protect its information assets can benefit from ISO 27001 certification. This standard is suitable for organizations of all sizes and in all sectors. Examples include:
Banks and other financial institutions
Government agencies
Healthcare providers
IT companies
Telecommunications providers.
How to Get ISO 27001 Certified in Philippines?
The certification process has 2 auditing stages, which include:
1] Stage 1 Audit (Preliminary audit) – The first step in a Certification audit is to determine whether an organization is ready for Stage 2 (a Certification audit). It begins with a thorough understanding of the company's policies, processes, objectives, and risks. On-site auditing is used to see whether the management system has met the criteria by examining papers and interviews with employees.
2] Stage 2 Audit (Certification Audit) – At the end of the ISO 27001 certification process, an organization's entire management system is examined and audited to verify that it meets the ISO 27001 standards. The length of time it takes a business to go through stage 2 of the ISO 27001 audit is determined by its size, the number of facilities it has, and what activities it performs
The ISO 27001 certification will be granted following the conclusion of the two audit phases and any non-compliance concerns have been addressed.
Get ISO 27001 Certified in Philippines Through IAS
If you are willing to get an ISO 27001 certification in Philippines for your business, then IAS is the ideal choice. We are a certification body accredited by UQAS with over 15 years of expertise assisting firms in obtaining ISO certification, and we can provide you with all the assistance you'll need to succeed. For our valued clients throughout the world, we offer a variety of management system certifications and product certifications
Kindly contact us to have a free discussion about ISO 22000 certification in Philippines for your organization! Request a quote now!
Just ask, Get Answers
Your questions and comments are important to us. Just reach us through phone or email, we got everything covered for your needs.