What is ISO 22000 Certification in Philippines?
ISO 22000 is the international standard that specifies requirements for a food safety management system. Organizations that certify to ISO 22000 demonstrate their ability to control food safety hazards in their food production processes. Certification to ISO 22000 is increasingly becoming a requirement of buyers and retailers worldwide.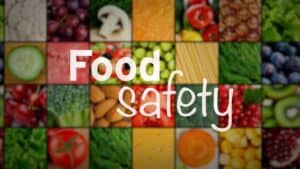 Why Get ISO 22000 Certification in Philippines?
ISO 22000 certification in Philippines is becoming increasingly important as the country looks to improve its food safety standards. The standard provides a framework for businesses to develop and implement effective food safety management systems. Certification to ISO 22000 demonstrates a commitment to food safety and provides a competitive edge in the marketplace.
How Does it Benefit Organizations?
Organizations that are certified to ISO 22000 enjoy the following benefits:
Demonstrate their commitment to food safety and quality management
Gain a competitive edge in the marketplace
Reassure customers, suppliers, and other stakeholders about the safety of their products
Improve their internal systems and processes
Boost staff morale and motivation
Which Organizations Can Apply?
Any organization that is involved in the food supply chain can apply for ISO 22000 certification. Some examples include:
Food processors
Food-service providers
Hotels and restaurants
Meat, poultry, and seafood processing plants
Breweries and wineries
How to Get ISO 22000 Certified in Philippines?
The certification process has 2 auditing stages, which include:
1] Stage 1 Audit (Preliminary audit) – The first step in a Certification audit is to see if an organization is ready for Stage 2 (a Certification audit). It begins with a thorough understanding of the company's policies, procedures, objectives, and risks. On-site auditing is used to examine whether the management system has met the criteria of the standard by examining paperwork and interviews with employees.
2] Stage 2 Audit (Certification Audit) – At the conclusion of the ISO 22000 certification procedure, an organization's whole management system is reviewed and audited to ensure that it meets the ISO 22000 standard. The time required for a firm to go through stage 2 of the ISO 22000 audit is determined by its size, the number of facilities it has, and what activities it performs.
The ISO 22000 certification will be issued after the two audit phases are successfully completed and all non-compliance issues have been addressed.
Get ISO 22000 Certified in Philippines Through IAS
If your business is seeking an ISO 22000 certification in Philippines, then IAS Certification Body can help you in getting the certification. We have over 15 years of expertise assisting businesses in obtaining ISO certification and can provide all of the assistance you'll need to succeed. For our valued clients all around the world, we offer a variety of management system certifications and product certifications
Kindly contact us to have a free discussion about ISO 22000 certification in Philippines for your organization! Request a quote now!
Just Ask, Get Answers
Your questions and comments are important to us. Just reach us through phone or email, we got everything covered for your needs.