What is IATF 16949 Certification?
IATF 16949 is an international quality standard for the automotive industry specifically geared towards the development of a quality management system that can be applied throughout the automotive supply chain. The IATF 16949 Certification is a recognition that verifies that your organization fulfills the IATF automotive Standard criteria.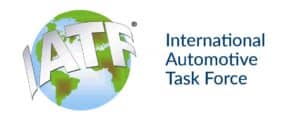 Why Get IATF 16949 Certification in Philippines?
The IATF 16949 Certification in Philippines is important for any organization that wants to do business with suppliers in the automotive industry. IATF 16949 compliance assures your customers that you have a robust quality management system in place and that you are committed to continual improvement. By this certification, you can win the trust of your consumers and enhance your business growth.
Benefits of Getting IATF 16949 Certificate in Philippines
IATF 16949 certification in Philippines offers a number of benefits to organizations, some of which are listed below:
IATF 16949 registered companies can show their potential customers that they are committed to quality and continually improving their processes.
Provides a framework for quality management at all levels of the organization
Helps to reduce wastage, improve efficiency and optimize resources
Aids in the development of a culture of quality and continuous improvement within the organization.
Eases the transition to new technologies and processes
Which Organizations Can Apply?
The IATF 16949 Certification is open to any organization within the automotive supply chain, including:
Parts manufacturers
Automotive assembly plants
Car dealerships
Parts distributors
How to Get IATF 16949 Certified in Philippines?
The certification process has 2 auditing stages, which include:
1] Stage 1 Audit (Preliminary audit) – The first stage of a Certification audit is to evaluate an organization's readiness for Stage 2 (a Certification audit). It starts with a thorough knowledge of the firm's policies, procedures, goals, and risks. On-site auditing is used to see whether the company's management system has met the standard's requirements by looking at paperwork and interviewing employees.
2] Stage 2 Audit (Certification audit) – The IATF 16949 certification procedure concludes with an organization's entire management system being examined and audited in order to assess its implementation of the IATF 16949 standard. The length of the audit in stage 2 is determined by an organization's size, the number of facilities it has, and the functions it contains.
Once both audit stages are finished successfully, and all non-conformities have been addressed, the certification body will issue IATF 16949 certificate.
Get IATF 16949 Certified in Philippines Through IAS
IAS offers IATF 16949 Certification in Philippines that will help your organization to be compliant with the IATF automotive standard criteria. IAS is a UQAS accredited certification body and has extensive experience in issuing quality certifications. We have a team of auditors who are well-trained in IATF 16949 requirements and can help you get your organization IATF 16949 certified.
Kindly contact us to have a free discussion about IATF 16949 certification in Philippines for your organization! Request a quote now!
Just Ask, Get Answers
Your questions and comments are important to us. Just reach us through phone or email, we got everything covered for your needs.