What is BRC Certification?
The BRC Global Standard for Food Safety is the world's most widely used food safety management system standard, recognized by retailers and companies from across the globe as the gold standard for food safety. BRC Certification verifies that a firm has satisfied the BRC requirement. This certification can provide a company, a worldwide competitive edge in the food sector, showing that it has achieved the highest possible level of food safety requirements.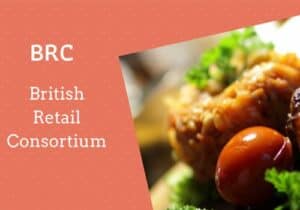 Why Getting BRC Certified is Important?
BRC certification is important for businesses in Philippines because it provides a framework for food safety and quality management. The certification demonstrates to customers, suppliers, and other stakeholders that a company is committed to producing safe and high-quality food products. It also helps companies to identify and address potential food safety and quality issues before they cause problems.
Benefits of Getting BRC Certificate in Philippines
Helps organizations to improve their food safety management practices and procedures.
Enhances customer confidence in the products and services of the organization.
Facilitates market access for the organization's products.
Encourages continuous improvement in the organization's food safety management system.
Provides internationally recognized certification that can be used as a marketing tool.
Reduces the risk of food safety incidents and associated costs.
Which Organizations Should Apply?
The BRC Global Standard for Food Safety is applicable to all organizations in the food chain, from primary production to final consumption. The standard covers the manufacture of food products, including ingredients and processing.
BRC certification is also suitable for organizations that provide support services to the food industry, such as logistics, packaging, and engineering.
How BRC Certification Can Boost Your Business Growth?
BRC certificate can be extremely beneficial for your business. It can help you to grow and expand in the market, as well as improve your overall operations. Here are a few reasons why BRC certification can be so helpful:
Increased Visibility – When you become BRC certified, your company will be listed on the BRC website as a certified company. This can help to increase your visibility in the market and attract new customers.
Improved Operations – It requires that you meet certain standards in terms of your operations. This can help to improve the overall quality of your operations, making them more efficient and effective.
Enhanced reputation – It can help to enhance the reputation of your company. Customers will know that you have met certain standards and that you are a reliable business. This can lead to increased business and more loyal customers.
Greater Opportunities – It can open up new opportunities for your company. You may be able to access new markets or get involved in new projects. This can help to boost your business growth.
Access to Resources – It can give you access to valuable resources that can help you improve your operations. These resources can be extremely helpful in terms of reducing costs and improving quality.
Audit Procedure of BRC Certification in Philippines
Apply for BRC Certification in Philippines through IAS
Once you submit your application, our expert BRC audit team will contact you and conduct a thorough review and audit of all required documentation to ensure that the BRC standard is followed.
If any problems are discovered, the organization must correct them in order to continue the certification procedure.
After passing all of the BRC requirements, an organization will be awarded a BRC certificate.
Get BRC Certified in Philippines Through IAS
If you're looking to get a BRC certificate in the Philippines, IAS is the best option since it is one of the most reputable certification bodies in the country and has helped many crucial clients acquire a variety of product certifications.
Please contact us for a free consultation about the BRC certification in the Philippines and auditing procedures that are unique to your organization!
Just Ask, Get Answers
Your questions and comments are important to us. Just reach us through phone or email, we got everything covered for your needs.