What is ISO Internal Auditor Training?
ISO Internal Auditor Training is an important training course that helps individuals learn the necessary skills and knowledge to conduct internal audits of management systems. This training covers the requirements of the ISO 19011 standard, which provides guidance on auditing management systems.
IAS offers a wide range of ISO internal auditor courses for various ISO standards that aid individuals to become competent ISO internal auditors as per ISO 19011 requirements.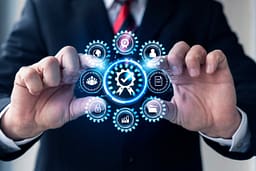 Why ISO Internal Auditor Training in Bangladesh?
The ISO internal auditor training is crucial since it teaches people how to audit ISO management systems. An effective internal audit enables a firm to identify and address any flaws in its management system. It also aids in the assurance that the management system is operational and adheres to ISO requirements.
Individuals who wish to become ISO internal auditors may benefit from our ISO internal auditor course. Businesses must ensure that their ISO internal auditors are properly educated in order to perform their tasks correctly.
Benefits of ISO Internal Auditor Training in Bangladesh
It helps develop the required skillset for auditing and assessing management systems.
It provides an understanding of risk-based thinking and approaches to auditing.
It builds competence in using audit tools and techniques.
It develops the ability to evaluate management system performance.
It improves understanding of the principles of auditing and quality management systems.
It enables participants to effectively plan, conduct, report, and follow up on audits.
Who Should Attend?
The ISO internal auditor training is beneficial for individuals who wish to work as auditors or assessors of management systems, as well as those who wish to understand the principles of quality management and auditing. This course is also ideal for business owners and managers who want to be better equipped to manage their organization's quality management system.
Pre-requisites
Participants who wish to take our ISO internal auditing course in Bangladesh must have a basic knowledge of ISO language, standards, and implementation. Furthermore, some basic understanding of auditing is necessary.
Course Delivery Formats
ISO Internal Auditor Course – Self Learning
This sort of learning is beneficial for those working full-time. You'll have access to our online curriculum materials for 30 days and our cutting-edge self-paced learning system will allow you to complete the ISO internal auditing course at your own pace.
For Online Self-Learning Training courses: Log in to ISO Online Training. After visiting this page, you can select the ISO Internal Auditor Training Course that you want.
Tutor-led Virtual ISO Internal Auditor Course
In this training mode, participants will be learning ISO internal auditor course in Bangladesh via a virtual learning platform. Participants will participate in a two-day (16-hour) training session during which our experienced instructors will deliver course lectures using Zoom Meetings.
Assessment and Course Certification
To get their Internal Auditor ISO Certification, each student must finish an online exam at the end of the course.
To obtain a certificate of completion, students must score at least 70% in the final exam.
Contact IAS today to learn more about ISO Internal Auditor Training or visit our ISO Internal Auditor Training frequently asked questions page!