About ISO Certification
ISO – International Organization for standardization is an independent Organization that set out standards for business in terms of Quality, Safety, and Environment of the management System. IAS audits and issues certification towards such standards. ISO System Certification enhances the reputation of your Organization service or product.ISO Management standards are a set of frameworks that help your Organization to run your business in a very effective manner.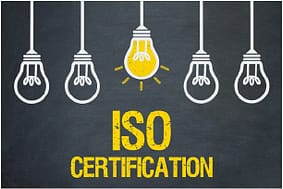 ISO certification is a proof from a certification body that your Organization comply with the ISO management standards. ISO Certification provides your Organization credibility and also gives confidence  to the potential clients that you will keep your promises. The main objective of ISO certification is to promote the Continual improvement of your Organization management systems.
IAS provides a very simple yet efficient ISO certification process to help your organization achieve ISO certification in a timely manner!
WHY IAS?
Integrated Assessment Services providing the service of ISO certification for various International Standards. We provide vide range of ISO certifications. We also provide different accreditations through our group concern Empowering Assurance Systems Pvt Ltd. We are having two decades of experience in the service of ISO Certification Audit and we are having more than 300 empanelled auditors who are highly experienced to provide the service in an effective manner.
Our expertise is not only in providing ISO certification, we also provide various product certifications and ISO training. Through EAS, we provide IRCA accredited Lead Auditor Training
We being the most searched or preferred ISO certification body with thousands of well satisfied customers. Being one of the top most ISO certification bodies, we provide the service of Auditing & issuing ISO certification on various ranges of ISO standards, which includes the following.
Once you successfully achieve ISO certification, you can check the status of your certificate by visiting our ISO certification search Page!
Contact IAS today to learn more about ISO certification and ISO certification Audit Procedure , or visit our ISO certification frequently asked questions page!