What is ISO 50001 Certification?
ISO 50001 is a globally recognized standard that specifies the requirements for an energy management system (EnMS). The standard provides a framework to help organizations improve their energy performance and reduce energy costs. Certification to ISO 50001 demonstrates that an organization has implemented a robust and effective EnMS in accordance with the standard's requirements.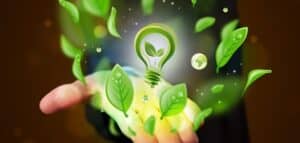 Why Get ISO 50001 Certification in Bangladesh?
An organization that has obtained ISO 50001 certification can be sure that its energy management system is effective and efficient. Certification also provides assurance to customers and other stakeholders that an organization is committed to continuous improvement in its energy management system.
Obtaining ISO 50001 certification can also help organizations save money on energy costs. This is because the certification provides a framework for improving energy performance, which can lead to reductions in energy use. In addition, certified organizations may be able to receive financial incentives from local governments or utilities for implementing energy-saving measures.
ISO 50001 Certification Benefits in Bangladesh
The ISO 50001 certification benefits are as follows:
Improvement in energy efficiency and reduced costs
Improved safety and environmental performance
Enhanced corporate image and marketability
Compliance with legal requirements and regulations
Improved communication and collaboration between departments
Greater employee engagement and awareness
Streamlined process efficiency and improved decision-making
ISO 50001 Certification Requirements
The ISO 50001 certification requirements are as follows:
The organization must have an energy policy
The organization must have a documented EnMS
The organization must have measurable objectives and targets for energy improvement
The organization must have an audit and review process to track progress against objectives
The organization must have dedicated resources for energy management
Which Organizations Should Apply?
Any organization that wants to improve its energy performance and reduce energy costs can apply for ISO 50001 certification. The standard is applicable to a wide range of organizations, including manufacturing facilities, commercial buildings, hospitals, data centers, and transportation networks.
Once you successfully achieve ISO 50001 certification, you can check the status of your certificate by visiting our ISO 50001 certification search Page!
ISO 50001 Certification Cost
The ISO 50001 certification cost can vary depending on the size and complexity of the organization. However, in general, the cost of certification is relatively low when compared to the benefits that can be accrued. IAS is a well-known professional certification body that provides ISO 50001 certification in Bangladesh at an affordable price. We have extensive expertise in this field and are dedicated to delivering high-quality services to our clients. Investing in ISO 50001 certification through IAS is a good investment since it provides you with a globally recognized standard and improved energy efficiency.
ISO 50001 Certification Process in Bangladesh
The ISO 50001 certification process has 2 auditing stages, which include:
1] Stage 1 Audit (Preliminary audit) – The first step in an ISO 50001 Certification audit is to assess a company's capacity for Stage 2 (a Certification evaluation). It starts with broadly understanding the company's goals, processes, procedures, and risks, a review of documentary evidence, and a meeting with key personnel to establish an understanding of the company's energy management system.
2] Stage 2 Audit (Certification Audit) – At this stage, the entire management system of an organization is inspected and audited to ensure that it meets the ISO 50001 standard. The duration of a phase 2 audit depends on a firm's size, the number of facilities it has, and the types of services offered.
After the successful completion of both audits and the removal of any non-conformity issues, the ISO 50001 certification will be granted.
Get ISO 50001 Certified Through IAS
If you are looking for an experienced and reliable body to help you with ISO 50001 certification in Bangladesh, then look no further than IAS. We have over two decades of experience in providing certification services to businesses of all sizes and industries. We are committed to providing our clients with high-quality services that meet international standards.
Contact IAS today to learn more about ISO 50001 certification and ISO 50001 certification Audit Procedure , or visit our ISO 50001 certification frequently asked questions page!