About HACCP Certification
HACCP is abbreviated as Hazard Analysis Critical Control Points. It is a technique that is accepted internationally for preventing biological, chemical and physical hazards in the food safety system. The HACCP technique helps to establish critical control points, set critical limits, ensure control measures as well as to identify the risks for reducing the food safety hazards.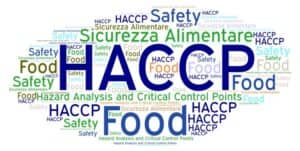 What is HACCP Certification?
The HACCP certification helps organizations to enhance customer confidence and to meet the applicable regulatory and market requirements. It develops the food safety management system performance and ensures food safety. Also, HACCP certification brings global recognition to your business.
IAS is a leading certification provider in Hong Kong, famous for auditing and issuing HACCP certification. We have IRCA certified tutors to perform certification audits and provide guidance in the implementation of the HACCP system.
IAS provides a very simple yet efficient HACCP certification process to help your organization achieve HACCP certification in a timely manner!
 Who are applicable to get HACCP Certification?
The HACCP certification is applicable to all organizations in the food supply chain from producers to retailers. Also, it applies to the hotels, restaurants and enterprises that provide:
Fruits and vegetables
Dairy products
Fish and fishery products
Bakery and confectionery products
Meat and meat products, etc.
Why HACCP Certification?
HACCP Certification helps the food business industries to improve food safety management in compliance with HACCP principles. This helps you meet the applicable legal food safety requirements. By achieving the HACCP Certification, the organization can gain the following benefits.
Reduce food safety hazards and risks
Implement the food safety system performance
Ensure food safety
Enhance consumer confidence
Reduce customer complaints
New business opportunities
International recognition
Once you successfully achieve HACCP certification, you can check the status of your certificate by visiting our HACCP certification search Page!
Why IAS?
Incorporated in 2006, IAS provides HACCP certification in Hong Kong for more than 13 years. With this vast experience, IAS helps the organization to satisfy the applicable requirements of the HACCP certification standard.
We also provide training in Hong Kong for individuals to gain the knowledge to understand the HACCP system standard.
Contact IAS today to learn more about HACCP certification and HACCP certification Audit Procedure , or visit our HACCP certification frequently asked questions page!
Just Ask, Get Answers
Your questions and comments are important to us. Just reach us through phone or email, we got everything covered for your needs.