What is FDA Certification?
The Food and Drug Administration (FDA) is a United States government agency responsible for protecting public health by ensuring the safety, efficacy, and security of human and veterinary drugs, biological products, medical devices, cosmetics, and food.
One of the FDA's primary responsibilities is to certify that products meet its standards for safety and efficacy. This process is known as FDA certification. When a product has been certified, it means that the FDA has determined that it meets the agency's requirements with respect to quality, safety, and efficacy.
IAS provides a very simple yet efficient FDA certification process to help your organization achieve FDA certification in a timely manner!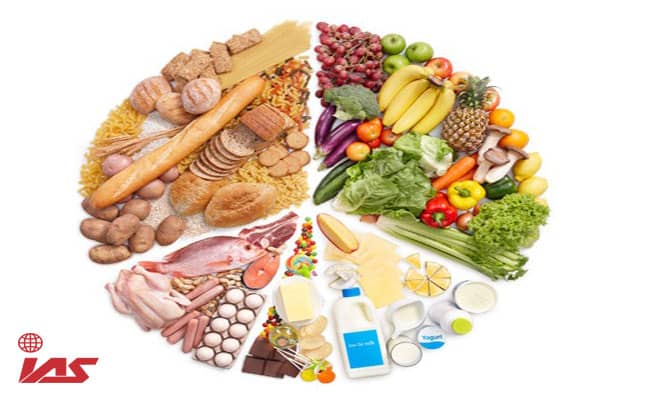 Why Get FDA Certification in Bangladesh?
When it comes to products that we put into our bodies, such as food, drugs, and medical devices, we want to be sure that they are safe and effective. The FDA certification process is one way of ensuring that products meet these standards. Products that have been certified by the FDA can be trusted to be safe and effective. This is especially important for products that are used to treat or diagnose medical conditions.
FDA certification is also important for products that are exported to other countries. In order to sell products in a foreign market, it is often necessary to obtain that country's approval. The FDA's certification can be a valuable asset in obtaining this approval.
Benefits of FDA Certification in Bangladesh
There are a number of benefits to getting FDA certification for your product. Some of these benefits include:
The assurance that your product adheres to the highest quality, safety, and efficacy standards
Customers and other companies will have greater faith in your product as a result of this.
Ability to export your product to foreign markets
Reduced regulatory burden
Faster market access
Improved product quality and compliance
Which Organizations Should Apply?
Organizations that produce, process, package, or label products for sale in the United States need to have an FDA certificate. This includes firms that export items to the US market. Some examples are:
Pharmaceutical companies
Food producers
Cosmetics manufacturers
Medical device firms
Once you successfully achieve FDA certification, you can check the status of your certificate by visiting our FDA  certification search Page!
Process for Getting FDA Certificate in Bangladesh Through IAS
Decide whether you want to have one product with many certifications or a separate FDA certificate for each.
You may contact us to discuss the details for getting an FDA certificate in Bangladesh
The manufacturer or seller should then submit the necessary documents (which must be accompanied by test certificates) in accordance with FDA certificate requirements.
The documents are then examined to ensure that they fulfill legal FDA requirements.
We'll check the product thoroughly to ensure that it meets FDA criteria.
The final documents, as well as any necessary further clarifications, should be sent following this.
After that, the FDA examines the document again and certifies it if it has met all of the FDA's requirements.
The FDA then issues a compliance certificate.
Get FDA Certified in Bangladesh Through IAS
If you're looking to get FDA certified in Bangladesh, IAS can help. We have years of experience helping companies obtain the certification they need to sell their products in the United States and other countries. We'll work with you to make sure that your products meet all of the FDA's requirements, so you can be confident that they are safe and effective.
Contact IAS today to learn more about FDA certification and FDA certification Audit Procedure or visit our FDA certification frequently asked questions page!
Just Ask, Get Answers
Your questions and comments are important to us. Just reach us through phone or email, we got everything covered for your needs.