What is BRC Certification?
British Retail Consortium (BRC) is a globally recognized mark of food safety and quality assurance. BRC certification demonstrates to your customers that you have robust food safety and quality management systems in place. It provides a framework to help you identify and control food safety hazards and implement effective quality management systems. It also gives you a competitive advantage, making it easier to trade with retailers and food-service organizations that require certification.
IAS provides a very simple yet efficient BRC certification process to help your organization achieve BRC certification in a timely manner!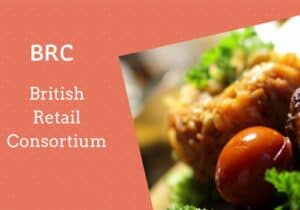 Why Get BRC Certification in Bangladesh?
BRC certification is important for businesses because it provides an independent, third-party verification that a company's products and processes meet international standards. This type of certification can give customers and suppliers confidence in a company's ability to produce safe, high-quality products. It can also help a company win new business, as many tenders require a BRC certificate. In addition, the certification can assist companies in maintaining compliance with food safety regulations.
Benefits of BRC Certification in Bangladesh
It ensures that products are safe, of high quality, and compliant with regulations.
It gives customers confidence in the brands they buy and helps to build trust between businesses.
It can open up new markets and help businesses to win tenders.
It can also help businesses to save money by reducing waste and improving efficiency.
It can improve staff morale and motivation as it demonstrates a commitment to quality standards.
It can also help businesses to attract and retain customers, as well as increase sales.
It can help businesses to protect their reputation in the event of a product recall or food safety incident.
Which Organizations Should Apply?
The BRC Global Standard for Food Safety is suitable for any size or type of food manufacturer, including those that produce:
Fresh and frozen foods
Processed foods
Packaged foods
Ingredients
Audit Procedure of BRC Certification in Bangladesh Through IAS
The first step is to submit an application to IAS. When we receive your application, one of our specialists will contact you to discuss your certification needs and how we may assist you in achieving them.
During the application procedure, we will collect information on your company's operations, products, and services. This information will help us assess whether your company's BRC level is appropriate and whether you fulfill the certification requirements.
Following our evaluation of your application, we will arrange for an on-site audit at a mutually convenient time and place. A team of certified auditors will carry out this audit to ensure that your firm meets the BRC's required criteria.
In order to complete the certification process, any non-conformities discovered during the audit should be addressed and rectified.
You'll then get your BRC Certificate following completion of all the necessary criteria.
Obtain BRC Certification in Bangladesh Through IAS
To get BRC certified in Bangladesh, you can apply through IAS. We are a UQAS accredited certification body that provides certification services to companies in a wide range of industries. We have a team of experienced auditors who are familiar with the BRC standards and can help your company to obtain certification quickly and easily.
Contact IAS today to learn more about BRC certification and BRC certification Audit Procedure or visit our BRC certification frequently asked questions page!
Just Ask, Get Answers
Your questions and comments are important to us. Just reach us through phone or email, we got everything covered for your needs.